Bridges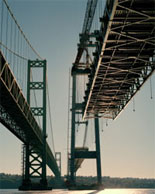 F1554 is specified for bridge applications including bearings, approach slabs, steel railings, and other critical components.
Steel Buildings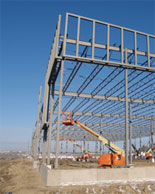 Structural engineers have identified F1554 as the go-to specification for steel. Due to its versatility, it is used to support building columns and steel bearing plates.
Light Rail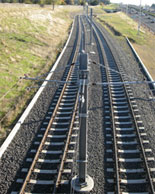 Catenary poles used to hold the electrical systems for light rail projects are increasingly using F1554 anchor rods to support the poles.
Light Poles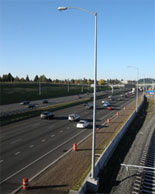 Both bent anchor bolts and straight anchor rods are common configurations in light pole foundation designs.
Traffic Signals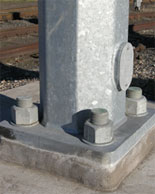 The configurations for traffic signal bases often use large diameter anchor bolts to support the large structures. Since these bolts are exposed to the elements they are usually hot-dip galvanized.
Industrial Equipment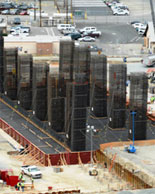 Refineries, ethanol plants, water treatment facilities, and other industrial projects commonly use F1554 anchor bolts to secure equipment, pipe racking, and steel structures.
Water Storage Tanks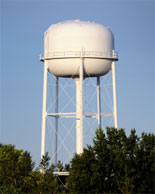 Water storage towers and standpipes use all three grades of F1554 anchor rods. Bolt circles often contain 8 or more anchor bolts.
Substations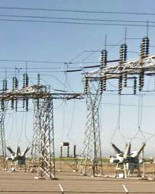 Substations frequently use typically large, hot-dip galvanized anchor bolts. These anchor bolts anchor large equipment and structures such as dead-end structures, bus supports, and static poles.